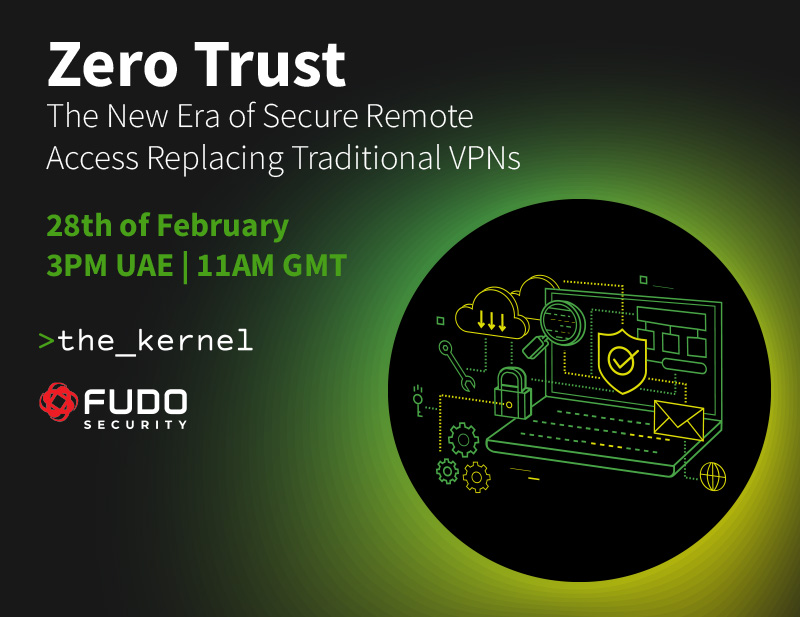 Zero Trust: The New Era of Secure Remote Access Replacing Traditional VPNs.
Feb 28, 2023 | 3PM UAE / 11AM GMT
Welcome to a cutting-edge discussion on the future of cybersecurity. In today's rapidly changing world, traditional approaches to security are no longer enough to keep up with the increasing threat landscape. Join us as we delve into the concept of Zero Trust, a cybersecurity model that takes a comprehensive approach to security by assuming all devices, networks, and users are untrusted until proven otherwise. Discover why traditional VPNs are becoming less effective and how Zero Trust, with its focus on verifying the identity of users, devices, and services before granting access, is quickly becoming the new standard in securing remote access. Get ready to learn about the principle of least privilege, which ensures that users and devices only have the minimum access necessary to perform their tasks and prevent unauthorized access and data breaches. Register now and join us for this exciting exploration of the future of cybersecurity.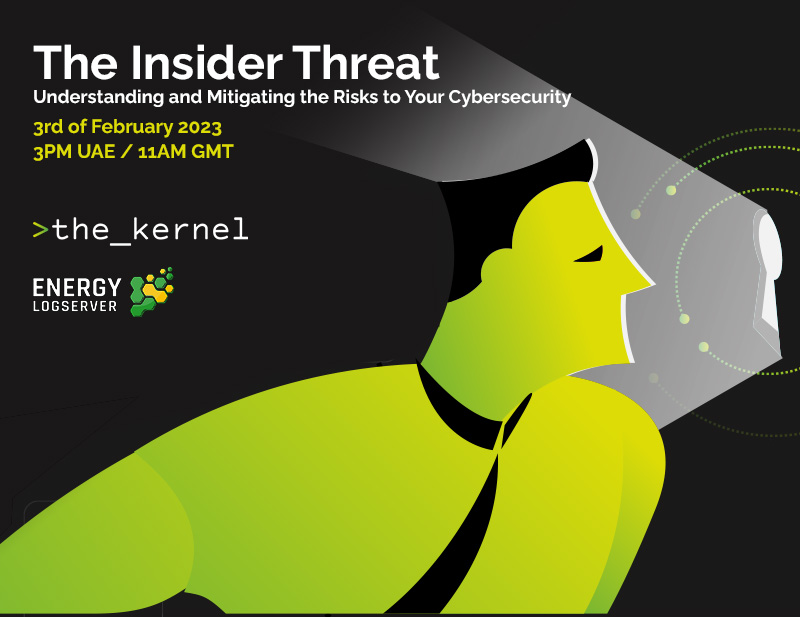 The Insider Threat: Understanding and Mitigating the Risks to Your Cybersecurity
Feb 3rd, 2022 | 3PM UAE TIME / 11AM GMT
Insider threats refer to the risk of a malicious or negligent employee, contractor, or third-party vendor causing harm to an organization's information systems, networks, and data. These threats can take many forms, including theft of sensitive information, unauthorized access to systems and networks, and disruption of operations. Understanding and mitigating the risks of insider threats is crucial for maintaining the security of an organization's cyber assets. This webinar will provide an in-depth look at the various types of insider threats, the motivations behind them, and the steps organizations can take to detect and prevent them. The webinar will also cover best practices for minimizing the damage caused by insider threats and for protecting against future attacks.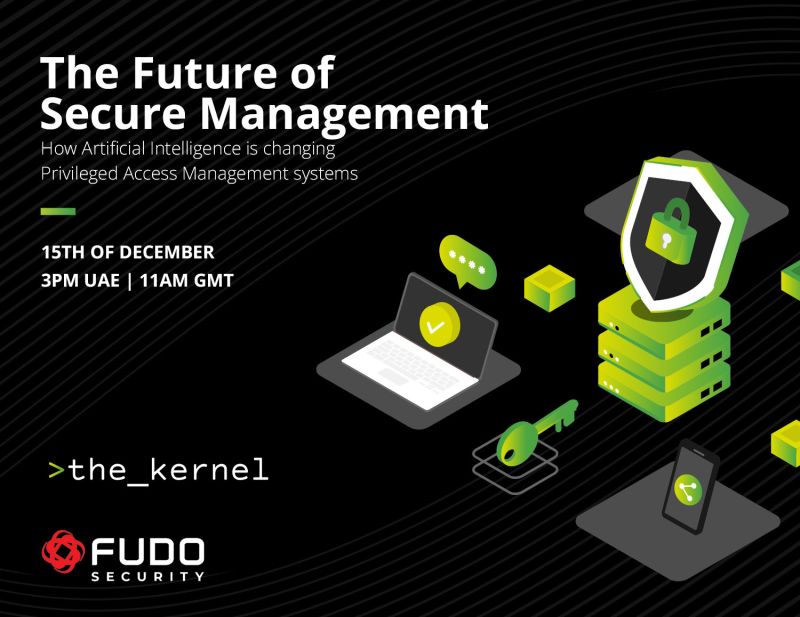 The Future of Secure Management
Dec 15, 2022 | 3PM UAE TIME / 11AM GMT
With the current changes adopted by companies as a result of the global pandemic, we see a shift in remote access and security, where 82% of C-level management have begun to adopt remote work. However, in correlation to the remote work shift, there has been a 90% increase in the security risk for web application breaches abusing user credentials and a 25% increase in phishing attacks from 2020. Fudo Securities Privileged Access Management (PAM) solution works as an intermediary layer between users and the internal network infrastructure. deploying a pam solution along with your zero trust set-up will add an additional layer of security to your defenses, ensuring the protection of your infrastructure, so that nothing is left overlooked.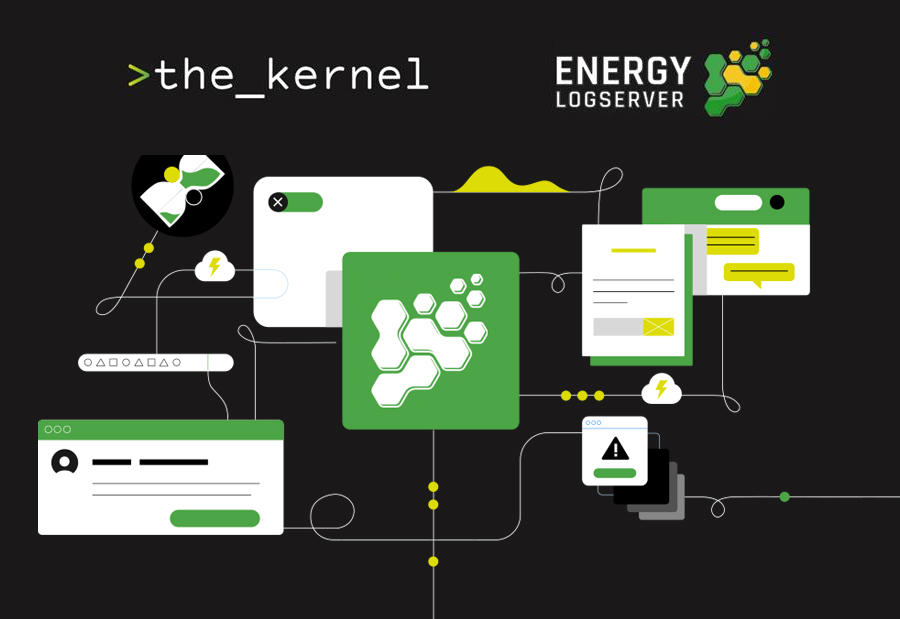 SIEM beyond 2022 – The future of network security
Sep 15, 2022 | 3PM UAE TIME / 11AM GMT
As organizations scale up, the security systems, employees, and endpoints increase too. At one point, it becomes nearly impossible for a person or team to keep track of multiple security signals and analyze alerts from numerous sources. This is where you need a Security Information and Event Management, known as SIEM. Today's SIEM technology has room for improvement. Modern businesses with cloud and hybrid infrastructures simply cannot continue to compromise security to accommodate outdated log monitoring and alerting systems, expensive pricing models and restrictive technologies.
---
Energy Logserver's platform is transforming what a SIEM is, bringing top-notch performance and evolutionary improvements. The current trajectory shows a clear path to the future of SIEM technology. A future where companies can have both high growth and budget-friendly solutions and a world where security teams never have to play security data whack-a-mole, hoping they pick the correct data to monitor and investigate. They can have it all.
Panellists:
Lukasz Nieborek | BDM, Energy Logserver
Kristina Starzeba | Channel Manager, Energy Logserver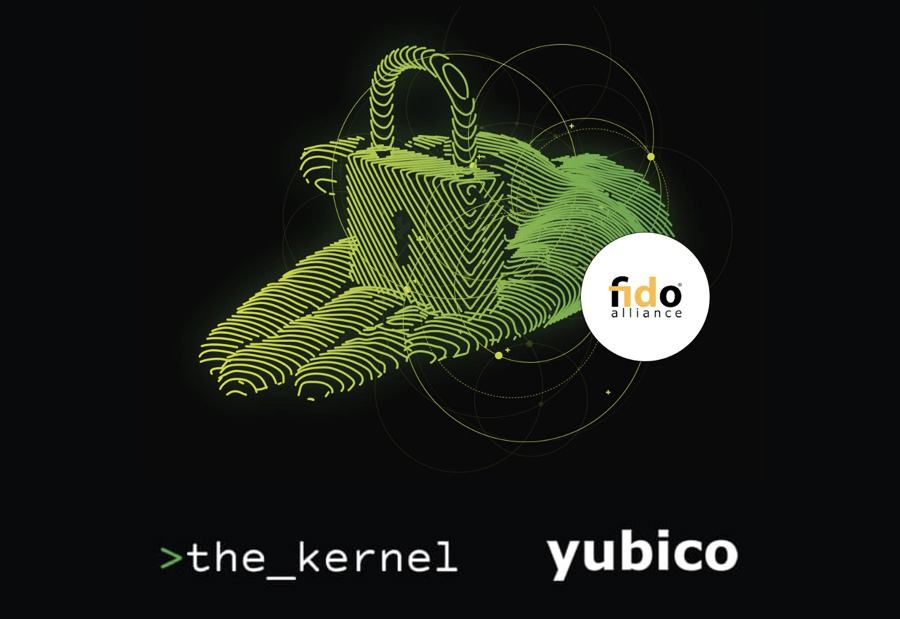 The Rise of FIDO 2
3PM UAE / 11AM GMT
August 4th / 2022
In partnership with Yubico
As FIDO2 continues to gain steam as the go-to passwordless authentication standard with the world's largest tech companies, we want to shed some light on its rise. In this webinar, we will explore the development of FIDO 2 and discuss how it improves security standards and adds great benefit from a convenience standpoint. Further to this, we will run through how Yubico, a founding member of the FIDO alliance, is enabling the top companies globally to secure and seamlessly integrate FIDO 2 with their infrastructure with YubiKey.
Panellists:
Rami Kayyali | CTO, The Kernel
Bettina Vahl | Channel Sales Manager, Yubico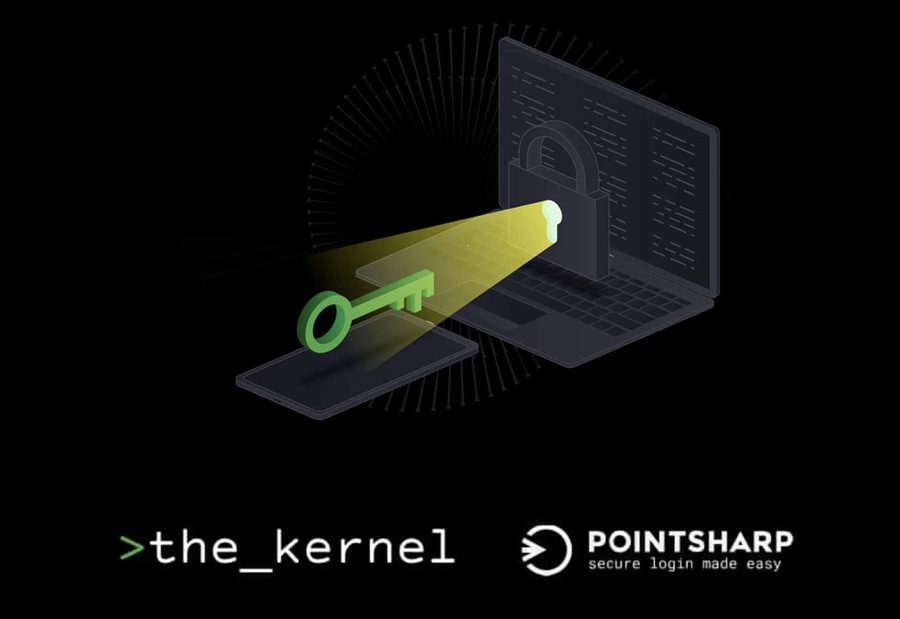 Modern Authentication & Certificates at Scale
3PM UAE / 11AM GMT
Thu, Jun 28, 2022
In partnership with PointSharp
As the dependence and significance of digital assets and services grow, so does the importance of secure access to them. We realize now that password-based authentication is quickly becoming obsolete. In this webinar, we explore the challenges and risks while introducing you to our preferred solutions.
Panellists:
Rami Kayyali | CTO, The Kernel
Andreas Mossnelid | Partner Manager, PointSharp
stay connected
Subscribe Our Newsletter!